As part of our mission at Faith Fellowship we desire to release individuals into their callings both in the church and in their communities. You will find that throughout our church family we have many serving in leadership roles not covered on this page.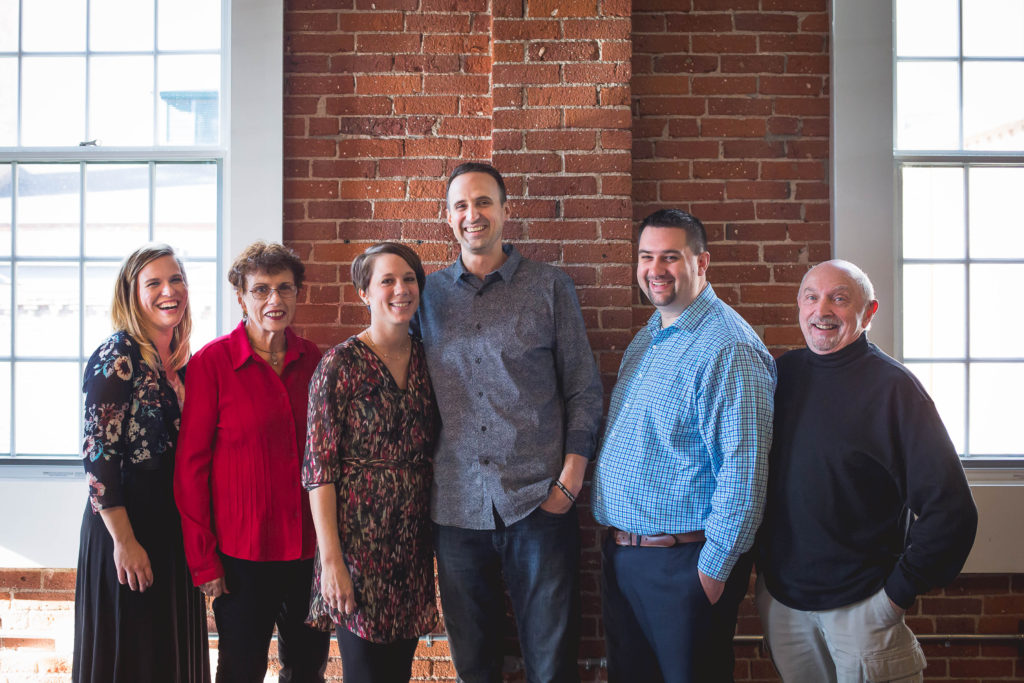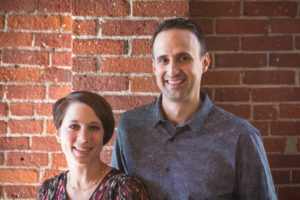 Pastor Jim & Pastor Heidi Cooper
Senior Pastors
Pastor Jim and Pastor Heidi Cooper have been the lead pastors at Faith Fellowship Church since December 2014. They minister in the tradition of Aquila and Priscilla from the New Testament with a reciprocal style of leadership. They have a passion to see others experience freedom in Christ and to live and minister in the fullness of the Spirit. Both Jim and Heidi graduated in 1999 from L.I.F.E. Bible College East with a Bachelor in Theology and have since served in both Brockton, MA and Groton, CT. They have three wonderful teenagers, Javan, Carter, and Saydie who keep them on their toes. Pastor Heidi serves as the main worship leader and is passionate about others experiencing emotional healing and wholeness in the presence of Jesus. Pastor Jim's mission in life is to have an uncompromising love for God, an uncommon love for the church and an unconditional love for people. When they aren't at the church they can be found playing games with friends, watching the Patriots win, enjoying their kids' sports or relaxing at home.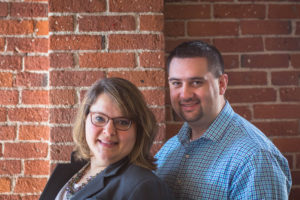 Pastor James Knight
Care Pastor
Pastor James currently serves as our Discipleship Pastor at Faith Fellowship Church.
His passions in ministries include teaching the Word of God, leading small groups, and assisting individuals to continually grow in their personal relationship with Christ. He graduated from Zion Bible College, where he also met Ellen, his wife of 9 years.
From Rhode Island God called them to Ohio to complete a Masters of Divinity with a concentration in Spiritual Formation from Ashland Theological Seminary. Since returning to New England, James has served as a Bible Institute Instructor, a Senior Pastor, and an Interim Pastor before joining staff at Faith Fellowship. In addition to their love of ministry, James and Ellen have welcomed Ethan and David to their family.
For fun, James fills his spare time with reading (anything Tolkien and Lewis), studying, and taking hikes through the forest.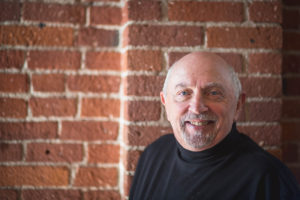 Pastor Art Drummond
Associate Pastor
Pastor Art has been a part of the Faith Fellowship family since 2001. He currently serves as an an Associate Pastor at Faith Fellowship Church focusing on our Manna (outreach ministry) and Welcome Ministries.
His passions include sharing the gospel, spending time with his wife Vivian, their children and grandchildren.
Art originally graduated from Boston University in 1968 with a Bachelor of Music degree.
For the next 30 years he was the Music Director for North Providence High School which included teaching band, chorus, music theory, and music appreciation. During the years that followed, Art received his Masters in Teaching focusing on Music from Rhode Island College as well as advanced studies in many areas including a Certificate of Ministerial Studies from the New England Foursquare Bible Institute in 2006.
Before becoming a part of the Faith Fellowship family, Art and Viv served at New Song Christian Fellowship in West Warwick, RI. Art and Viv took up pistol shooting in 2011, and Art is now an NRA certified pistol instructor.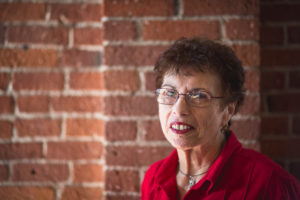 Pastor Ginnie Lunt Teaching Pastor
Pastor Ginnie Lunt has been at Faith Fellowship since 2005 and has served in many capacities in our Emmaus Library, head of our L.O.V.E. (Women's) ministry, a LIFE Group Leader and in many other capacities.
She has been in ministry since 1985 where she co-pastored Second Chance Ministries in Providence, RI.

While in Providence she was ordained in 1990.

She is a graduate of Zion Bible Institute (NorthPoint College) with a Christian Education diploma, Gordon/Barrington College with a BA in Biblical Studies and from Gordon Conwell Seminary with an MA in Urban Ministries.

She has 3 grown daughters and 4 grandsons.

In her spare time you will find Pastor Ginnie tending to her garden, sewing beautiful works of arts, and heeding to the wishes of her two cats!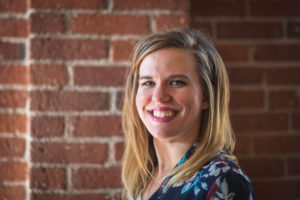 Pastor Kaitlin DeWitt NextGen Pastor
Since coming to Christ as a teenager in Eastern Washington, Pastor Kaitlin has devoted her entire life to serving and following God's call. In 2009, Kaitlin changed her college plans and followed God to Ignite/Life Pacific College in San Dimas, CA. Upon graduating in 2012, God called her once again to move away from family and friends to a new home in New England. Over this time, Kaitlin has ministered in many different capacities: an intern in in two Foursquare district offices, as the Accounting and Office Assistant for the Foursquare Northeast District Office (2012-2014), and as the Youth Pastor at New Life Church in Manchester, NH.
In 2014 Kaitlin moved to Uxbridge and became
the Youth Pastor at Faith Fellowship Church.
Kaitlin currently serves as the NextGen Pastor at Faith Fellowship Church and strives to inspire kids, youth, and adults to be bold, loving, heaven bringing ministers of the gospel.
In her free time Kaitlin is passionate about spending time with the people she loves, reading by herself, watching movies or creating artistic expressions in paintings, poems and other works of art.